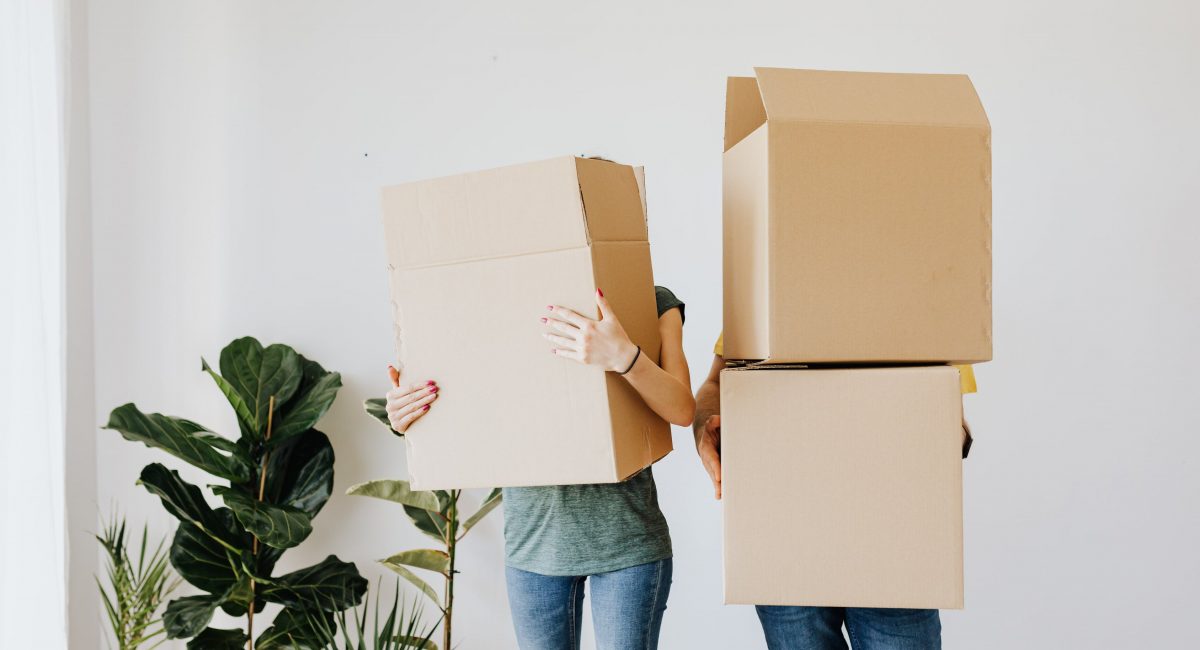 After having the most unpredictable, and let's be honest, one of the shittiest years, we have finally made it to 2021! Even though it's unlikely that there will be a big housewarming party any time soon, it is still really considerate to send a housewarming gift or drop it off by the doorstep. Or possibly you know someone that, during a lockdown, has been renovating, redecorating the house? We are here to show you 20 personalized gift ideas for housewarming for your friends and family!
1. Personalized decorative pillow
Creating a space where you feel relaxed is essential when decorating a room. And we have been spending a lot of time indoors lately, making the place feel and look comfy is needed. So as a housewarming gift, a decorative pillow is an excellent idea! Choose a neutral color like white or beige. Personalized gifts do give that extra special touch, even if it's really minimal as embroidered initials.
2. Personalized plant pot
Plants make any house look good, and they just make you feel better, more positive, don't they? If you're not sure whether the person likes and has plants, get them a succulent, as you have to water them rarely. They don't take much time to be taken care of. To go with the plant, get a personalized plant pot as a housewarming gift. You can customize them online or make your own. It would be a rare and unique home décor for their new home.
3. Uniqcube lamp – the excellent gift for a new home
One of the key elements to making a house cozy and homely is the right lighting. This cube lamp is just the right fit for setting the right mood and making it feel like home, especially if you make it personalized with your most valued memories by putting on your photos! You can use it as a bedside table lamp, for the children's room or anywhere really! And it's effortless to make an order -choose the photos, the placement, and size. That's it! Just an excellent gift for a new home!
4. Offer to help!
Moving is really exhausting, going through all the stuff you've accumulated throughout the years, finally going over those messy junk draws. And once everything is packed and ready to be moved, then comes the unpacking, organizing, and bringing all the stuff to the new place – it does take up lots of energy! This personalized gift idea is inexpensive; actually, you do not have to spend anything at all, just free up some time, offer to help pack, carry boxes, offer to help babysit children for them, or bring cooked dinner. Of Course, keeping in mind the covid restrictions. Otherwise, it could be the best housewarming gift out of all!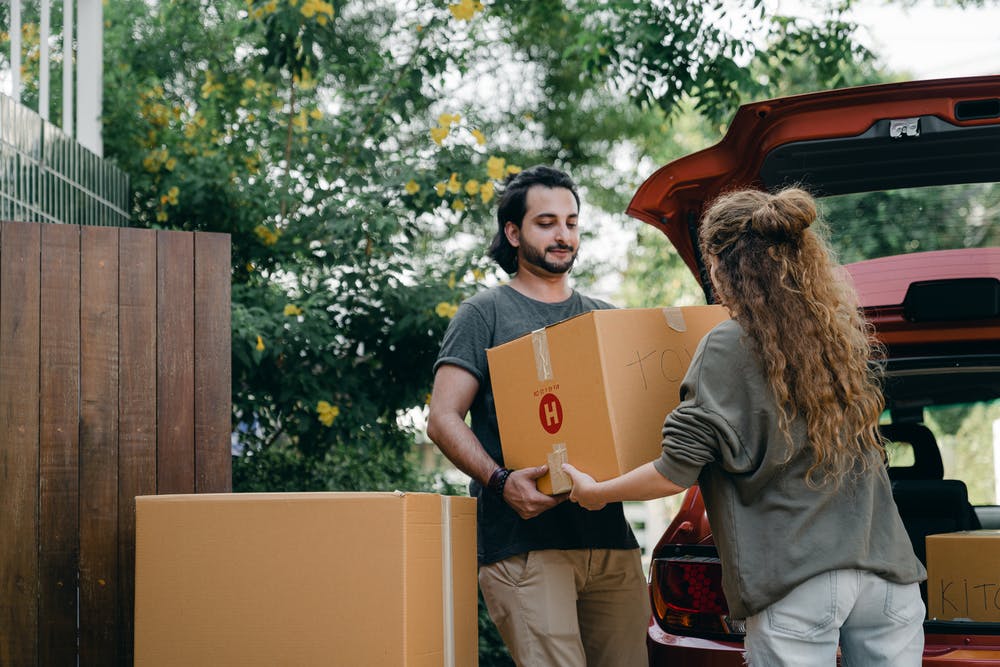 5. Soft, cozy and personalized gift for housewarming
Isn't snuggling with the softest blanket the best thing after having a long day at work? It can make the best gift for housewarming! Get it personalized! You could choose the fabric, print, and embroidery, just something unique for their new or redone home. If you aren't sure of the color, go for a natural one like white, grey, or beige. Surprise them by getting it delivered to their new address!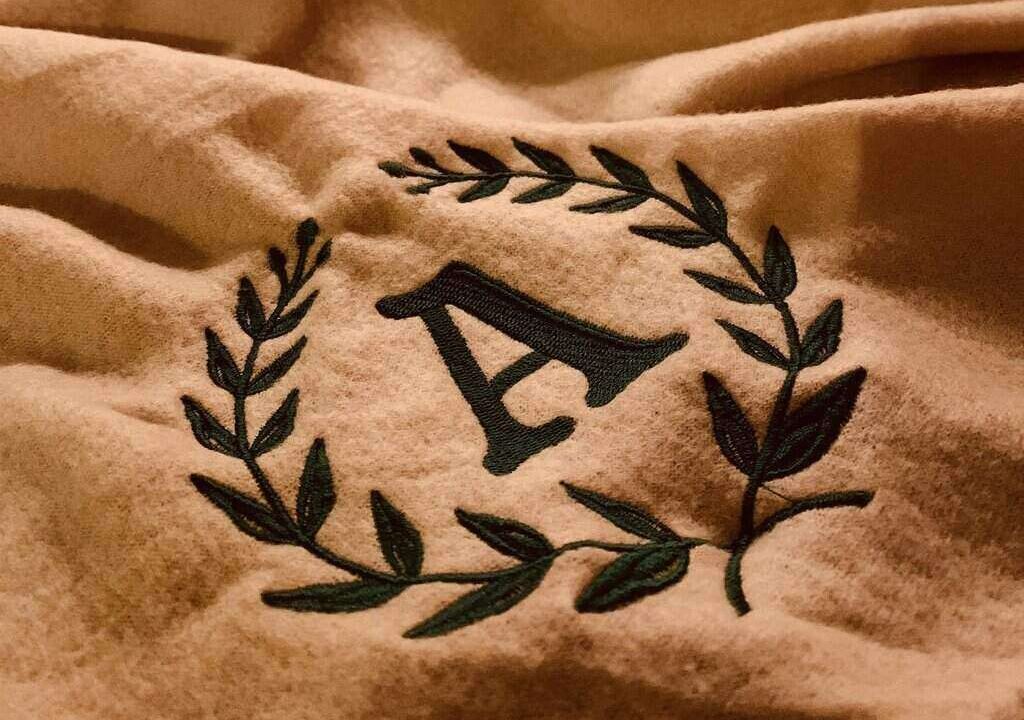 6. Matching personalized towels
Now, you may think that towels may not be the most exciting housewarming gift but receiving customized towels is something else! Having matching, personalized towels can make the bathroom look fancier and more organized. You could add a name to each towel for each person in the house, so they wouldn't get them mixed up. The safest option is to get natural colors or ask what they would prefer.
7. A great first impression: personalized doormat
A doormat is the first thing you see when entering a house; to give a great impression, you should get a personalized doormat. There are so many options; you could make it simple and traditional or get it customized by writing something on it. It's even possible to choose custom size and shape! Who knows, maybe a doormat shaped like a rainbow is just what they need for housewarming.
8. Custom keyholders as a personalized gift for housewarming
Don't we all lose our keys once in a while? Making a scavenger hunt in our homes and turning everything upside down? Are you one of those people, or do you know that person? Keyholders can be a gift that might come in very handy! You can personalize it based on your preference, and your keys will never run away again!
9. Matching personalized glasses
Is there something more satisfying than having matching glasses for mugs in a kitchen cabinet? Though, it might not be ideal to recognize which is your glass. So have them personalized while still matching! It could be set for a family, having different initials put on it, or something that describes them.
10. A personalized housewarming gift for many generations
Along with the glasses, plates can also be a great gift to receive, especially if they have explicitly been personalized just for them! Plates are something that travels down for generations. This plate set might be just the one for that! Something unusual and different or maybe simple and natural? The choice is in your hands!
11. Customized mirror
Mirrors are yet another decorative piece to include when looking for a housewarming gift. They can make a space look bigger and fill another blank wall space. Personalize it by writing words of wisdom or a positive quote. Choose the font, size, and deliver your personalized housewarming gift!
12. Make the house smell incredible with personalized candles
Create a relaxing atmosphere and make the house smell incredible with a personalized candle. Fragrances are tricky to buy; if you are not sure what the person might like, get something natural, like lavender, linen, eucalypt. You can personalize the gift yourself on a website or, even better, make it yourself! There are pre-made sets to make the process easier for you!
13. Luxurious, personalized robes
Is it just me or one of the best things about staying in hotels is the lovely, cozy robes? That's why this just might be the best gift for housewarming! And adding that little extra touch by getting them personalized makes the gift feel more exclusive and luxurious.
14. Sentimental personalized housewarming gift idea
Often, when moving in, walls stay blank for months, sometimes years, so this could be a great housewarming gift idea. Once again, just think about what would suit them or ask what style home décor they are going for. The canvas could be a favorite holiday picture of theirs, a nice photo, or maybe a personalized painting!
15. Customized picture calendar
Although we have a calendar app on our phones, having a calendar by your desk or kitchen has its benefits. It's scientifically proven that writing things down using your hand and a pen helps to remember things better! Plus, you can make it personalized with their photos. No calendar app can beat a personalized printed one!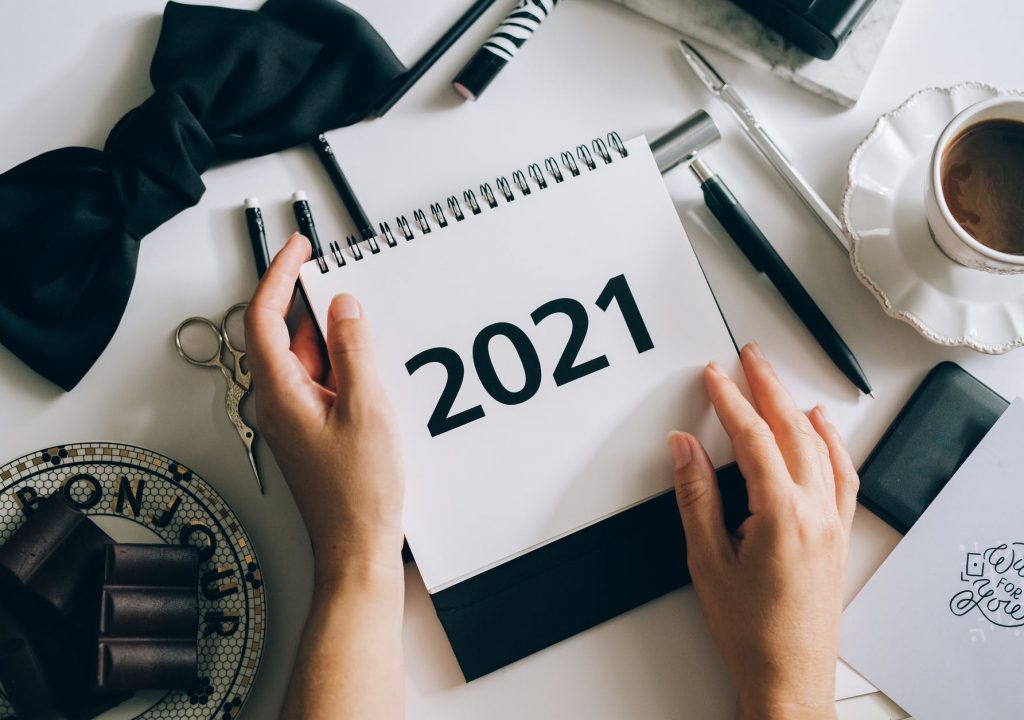 16. Personalized minimalistic clocks
You can almost always find a space for a new clock! Clocks are a home décor that can last forever if you get the right one. As you may have noticed, I'm all for natural colors and minimalistic home décor. That's why, once again, I would suggest going for a simple white, beige, or wooden clock because it can easily blend in any interior. But surely you know the best what the person is going to prefer, maybe an accent décor is just the right thing for them!
17. Coat racks for a tidy house
Coats should be easily accessible so that you can be able just quickly grab them in case of a hurry. Coat racks by the exit door are almost a necessity for a new house—just an excellent personalized housewarming gift. You could make an individual hook for every person in the house. It will keep it tidy and organized – just what a new home needs.
18. Personalized housewarming gift for an organized space
Clean space, clean mind! I know some people prefer working in a little mess, but generally, the quote is pretty accurate. It is great to have a home for every item you own. What's the best way to store them? Get customized organizational boxes. It's not a gift anyone would be expecting to get for housewarming, yet it would genuinely be a practical one!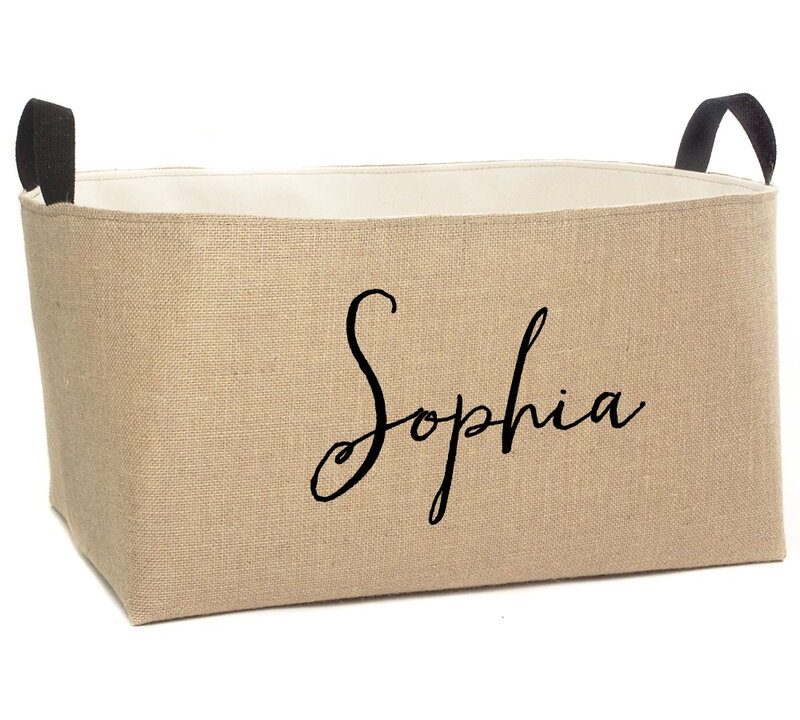 19. Customized bean bag chair – the new favourite furniture
I can assure you that this chair will not be that armchair in the corner of a room that no one really uses because it isn't comfortable. Instead, the person who gets this personalized housewarming gift will not want to leave it! I mean it! Having the right comfy bean bag is just brilliant! Whenever people come around, it's going to be the most used furniture in the house, I'm telling you!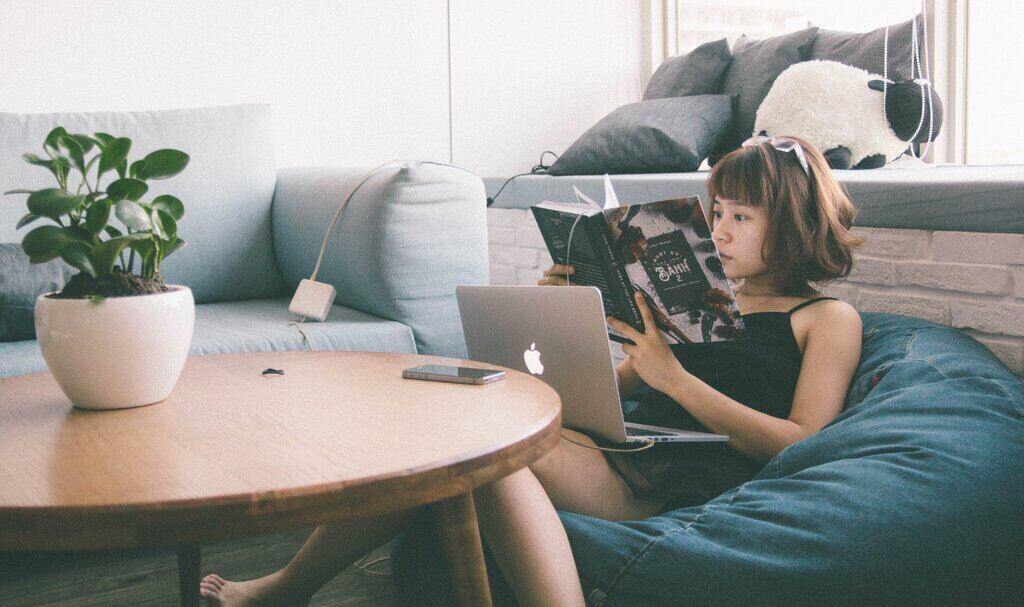 20. Personalized guest book
Would anyone actually write anything in a guest book? The answer is YES! You just need the right place to put it! Now, it could sound weird, but I suggest putting it in the bathroom. You'll be surprised to see that it actually works. Remember to leave a pen next to it. You can personalize the guest book by creating a little survey, such as the purpose of the visit, time, date, and then leaving space for what they want to write or doodle. Make it casual, funny; people will want to write in it!
Summary
Many people have been looking for a change, a fresh start for the new 2021. It could be just the right time to renovate or move houses. Even though it may be a little different this time, surprising your friend with a personalized housewarming gift is considerate. Get some inspiration and ideas by reading this article.
Image credit: Karolina Grabowska, Olya Kobruseva, Ketut Subiyanto