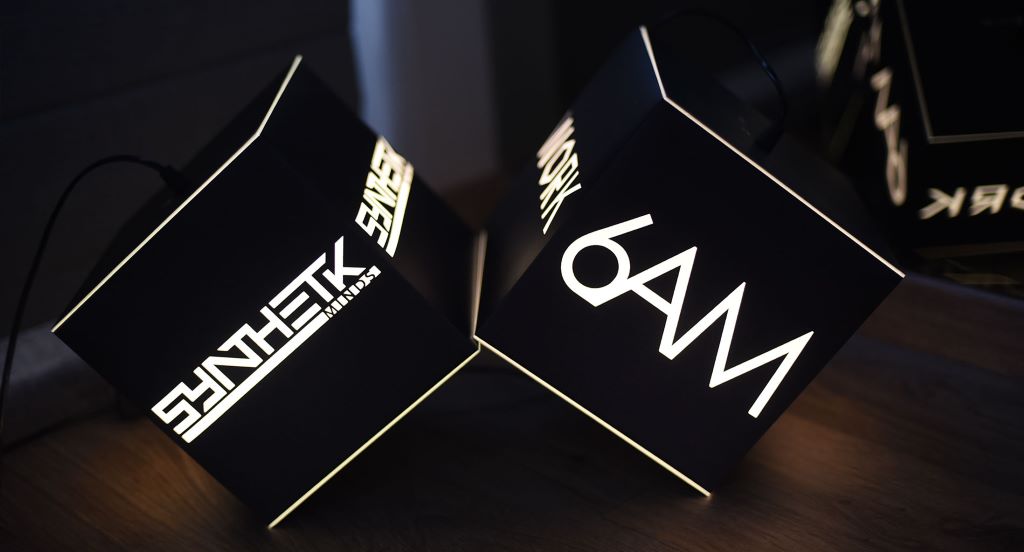 Switching our businesses completely online, while continuing making content, developing new products and coming up with new branding strategies has been a struggle for many businesses and brands. We have to think creatively, we have to think outside the box to make the best out of this situation. If you own, work in a company, or simply are interested in branding then this blog post is going to be helpful. We'll show you how to strengthen your branding using a customized light box during the global pandemic.
Live streams
Many brands, influencers live stream on social media now more than ever before. It's a great way to engage with your audience and customers. They get to ask questions about your business, product, or service, creating brand loyalty. A tidy, minimal, yet eye-catching background can make a huge difference! Be different, go the extra mile to make the perfect background setting by placing a customized light box! Put your logo, slogan, or picture that identifies your brand. Then place your customized light box in the background of your live streams. People are going to remember your brand!
Example:
Customized light boxes can be used literally on any live stream, here they've used it for a New Year's Eve DJ live stream event.  As you can see the background looks put together. From my perspective, the color-changing light bulb makes it complete, giving the perfect New Year's Eve vibe/ atmosphere.  Think of the right place for it, will it catch the audience's eyes? You can place it in the background, by your side or even hang it!
Conferences & webinars
Online conferences, online seminars or so-called webinars are yet another element we had to adjust to. Whether you are giving a presentation on giving a speech, pitching an idea, telling the story of your brand, you'll increase your brand recognition by including your logo, your brand message in your presentation, whether that means putting it in the corner of your presentation slides or in the background of your image. Make it noticeable, make your audience remember your brand just by seeing it – add a poster or a light box. The light, the colors, your brand image is going to make an impression.
Example:
A customized light box can be multipurpose, yes, it can be an awesome décor and a great branding strategy tool during your conference or webinar, yet, as we have experienced, it can make the perfect microphone stand. Ha-ha! Steve Folland, the creator of ''Being Freelance'' says: "So impressed with my Being Freelance cube. Really stands out on Instagram, Zoom, and in my videos. Has the impact I'd hoped. The quality of the build and print is absolutely top notch. Highly recommend."
Podcasts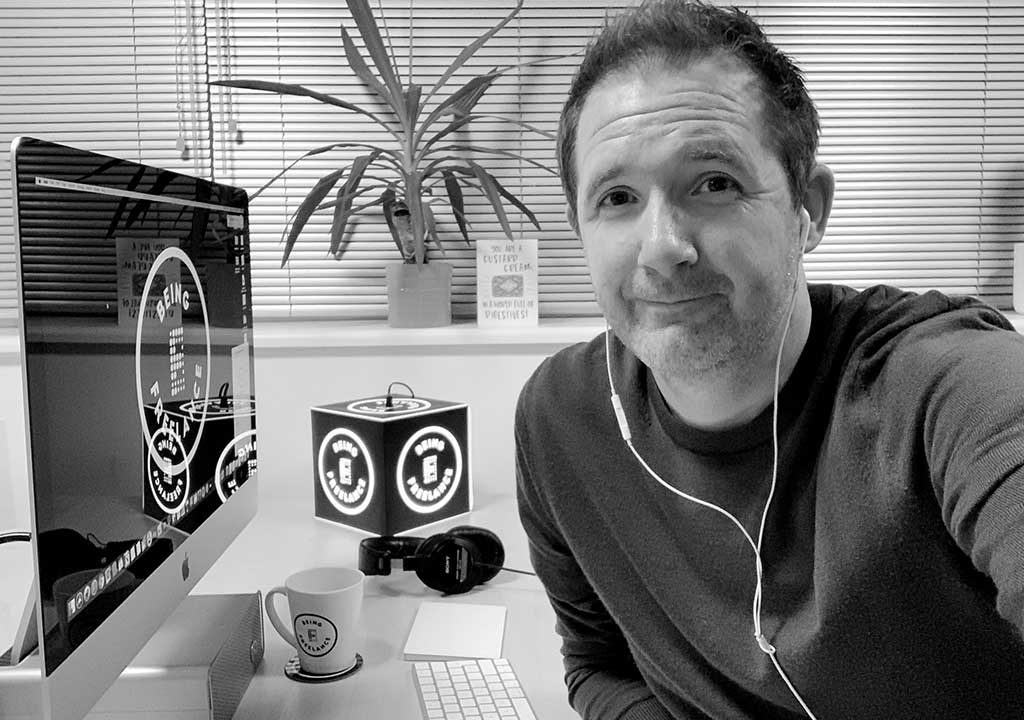 Usually when I think of podcasts, the first words that come to my mind are – listening, audio, earphones, long walks. But there are many podcasts available not only in audio but also in a video format. Many people enjoy having the image, it's almost like a talk show, in fact it is like a talk show. So, whether you prefer to listen to the podcast while taking long walks or driving somewhere or you opt for watching it on your electronic device, creating a branding strategy is essential. Create your customized light box for your podcast. You can choose the size, colors, fonts, designs to create the perfect customized light box for your brand. Have it on a table while filming your podcast! Take pictures with it, while recording your podcast. They'd make the perfect images for your social media accounts. Brand image, brand consistency are the key elements to create trust, have loyal customers. The customized light box is an amazing tool of marketing your brand!
Example:
This is another brilliant example to see the customized light box in use. You don't even need to light up your lamp as it makes your logo stand out being turned off as well. Here I might add that the lamp does not come with a light bulb. In case of doing a video, we suggest using a lower wattage light bulb e.g. 6W instead of 10W bulb, because otherwise the lamp might look too bright. Nevertheless, wouldn't you agree with me if I say that without the lamp, the background would be really plain? It's the first thing that draws attention, therefore it'll stay in the viewer's mind.
Merchandise
Creating, selling merchandise is a strategy many brands use to increase their profits. You could be one of them! Your viewers, audience, fans like to purchase merch because they want to support you, they want to be a part of something you are creating. Many brands use t-shirts, jumpers, posters, tote bags as their merchandise.  And trust me, there is nothing wrong with that, but what about adding something different, something unusual for your brand? So, in case you've written a book, music, show – anything really – you can turn a light box into one of your merch products! Fans will go crazy, these customized light boxes are high quality, waterproof, lightweight, can be placed on any surface or used as a hanging lamp, they're fun and cozy. To learn more about merchandise and choosing the right fit for your brand visit – https://www.uniqcube.com/must-have-merchandise-for-artists-in-the-recording-industry-2021/. 
Example:
In this example, you can see that, as previously mentioned, light boxes can be used as an album cover artwork. A cube is an ideal shape to present or be used as merch for the new album cover. You can even make it customizable for your fans, so they get to choose some elements of the light box design. In this case, it won't be just another merch piece, as they got to involve themselves in the making process, it'll make it exceptional and individual.
Summary
Despite these tough times, keep working on your brand, so when the world has returned back to being normal or semi – normal, your brand would have developed and grown, and you along with it! To build brand recognition, loyal customers, and just overall give a positive perception of your brand – a customized light box is an amazing tool just for that. Here we have covered 4 ways you can use the customized light box to your benefit!
Image credit: beingfreelance.com; Steve Folland