Merchandise for artists is one of the main things to bring profit for the artists since the sales of music itself are down because of streaming and downloading. There are many things by which the fans like to remember artists and show that they are part of the certain 'community'. Here you will find a list of things that can make a great merch product, whether it is something common or not as popular.
Merchandise for artists in the form of…
Posters
Posters can be a good custom product even if younger audiences are more interested in collecting them. They are very typical products for musicians to produce. Fans can place them on their walls or collect them. There can be new posters for different albums, concerts, tours or generally with the artist.
T-shirts
T-shirts are one of the most common merchandise for artists. It is a pretty essential product for musicians to offer their fans. The fans can buy them whether after concerts or as a bundle with a new album or in a store. A lot of people wear it to show their support for the artist or that they listen to them. Some people do not even listen to certain artists but buy the merch as a fashion statement.
Stickers
Stickers are a good product for merchandise for a number of reasons. First of all, they are inexpensive to reproduce and they do not take up a lot of space. They are easily customizable in tons of different ways and they are cheap or they can even be given away for free. Most of the fans love stickers and wherever they end up being – usually they are there for a long time. This can be a good promotional trick for artists.
Key-chains
This is a cool product because if someone purchases it, the symbol of your band gets carried around in their pockets every day. There are countless ways of designing keychains as they can be a different material, colour, shape and size. And unless you forget your keys at home, it will be visible whenever you put them on a table or take out of your pocket.
Magnets
Magnets are pretty similar to key-chains as they are small in size, not expensive to reproduce and they can be made in various different ways. This merch can also be of different sizes, colours, materials and shapes. They can be a nice, small gift for someone who is a fan and probably, even better than a souvenir for someone who has never been to the place the magnet is from. It can make your fridge look cooler… as if there should be another reason for going to the fridge more often.
Lights
Customized lights can be very cool and unique merchandise for artists. It is something not a lot of artists have in their store and they can be used either by artists themselves for promotion, on stage, or by fans to light up their room with unique and fun light. Customized light cubes can use more than one picture or symbol of the artists and, most likely no other artists will have the same product.
Caps
Even though not that many people wear caps these days, there are still plenty of people who do and those people usually wear a lot of them. They are coming back in style. Caps are not that hard to design, basically, put one logo at the front and you're good to go. They are stylish and practical and can save you from a bad hair day.
Tote bags
This might be one of the most practical and useful products on the list. All artists should like to keep their good reputation. Showing support for environmental issues is one way to do it. Tote bags are a simple promotional product and well received by a lot of people who do not want to use plastic bags every time they go grocery shopping. They can be used not only for groceries but for other merchandise products as well.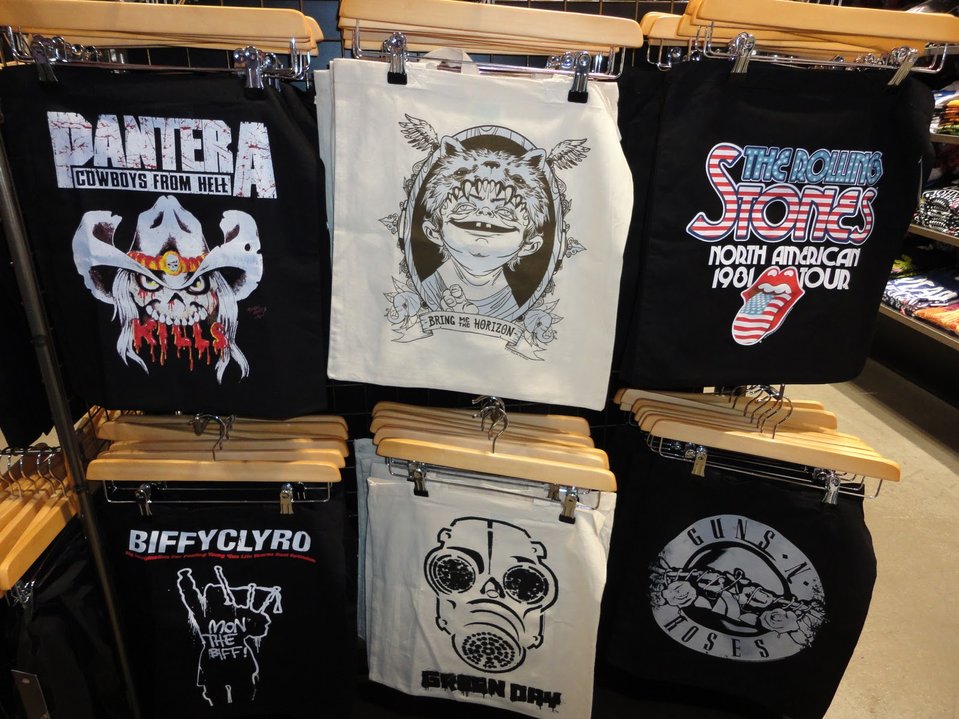 Coasters
Coasters are a nice touch for your home if you want to feel the beat when drinking your morning tea or coffee. They are especially useful if you do not want to leave marks after having a hot or cold beverage. It can be a good merchandise for artists as the fans can see the logo while listening to their music.
Stainless steel water bottles
Drinking water is necessary and healthy. What better way to remind yourself about drinking than from a cool bottle that one would not mind carrying around. These bottles are light, they come in all sorts of colours, and frankly, more and more people are using them. The reusable bottles will be with you for a long time and they are good for the environment. Why not put your logo on them and rock the water drinking game.
Summary
There are countless opportunities for artists to have their product promoted over various different types of merchandise products. Artists can turn basically everything into merchandise, but it is important to remember how to bring profits. It is more challenging to get profits from music these days so merchandise for artists is very important. A lot of people like to purchase their products even if they are not the biggest fans. It is important to have a unique merch as there is such a wide offer. The consumers will appreciate the diversity of products and change of them every once in a while. The real fans probably will buy all of the merch possible, even more than one piece per thing. The more merch the better.
Image credit: Promo Dias; Keen Print; Rush Order Tees; Groupon