Set the right mood or add a touch of uniqueness!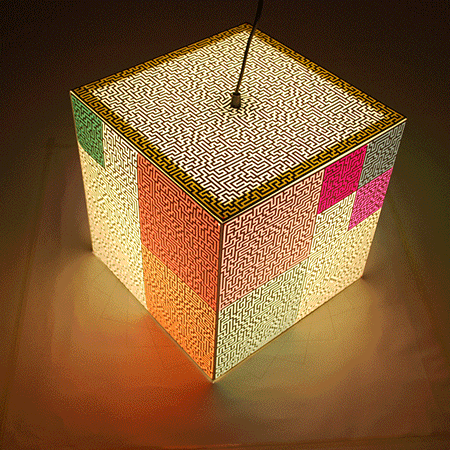 Your only way light cube lamp
$ 78
View image gallery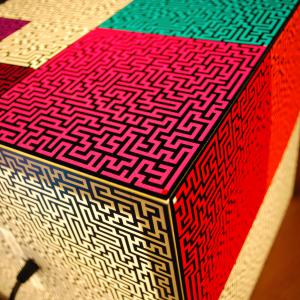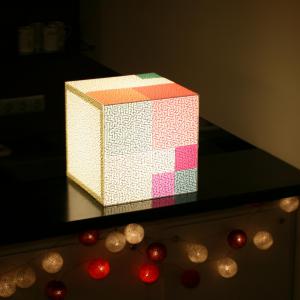 People say you always have choices – not this time though! This cube lamp consists of mazes that are actually solvable. And you know how it is with labyrinths – there is only one way to get through them – YOUR ONLY WAY.
What do you get
UNIQCUBE light cube features
Solvable labyrinth on each side
Relaxing ambient lighting
Unique high resolution artwork
Thin, flexible and resilient material
Can sit on any side except the cord side
Can be placed on any surface or used as a hanging lamp
Waterproof print, easy to clean with water
Sunday. Today I will do nothing. At all. And with nothing I mean all the useless, not meaningful things that will just bright up my mood, make me smile and make you smile. YOUR ONLY WAY cube lamp is inspired by those moments when you want to escape from your everyday life and free your mind by doing things like solving puzzles and reading books.
This cube lamp will add uniqueness bits to any room and elicit intrigue from any passerby. It provides ambient lighting and is perfect for kids' bedroom. YOUR ONLY WAY cube lamp is not a boring light, it is for those who lack or enjoy fun, games and Sundays. Find your moment to escape with the awesome UNIQCUBE cube lamp!
Other light cubes
You might want to take a look at these ambient light babies
Didn't find the one and only you were looking for?