Set the right mood or add a touch of uniqueness!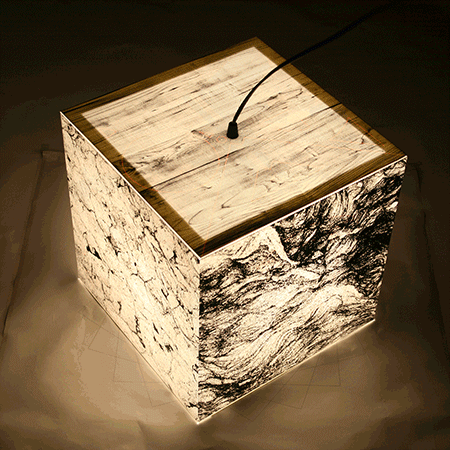 Get stoned light cube
€ 68
View image gallery
Get stoned by just looking at the GET STONED UNIQCUBE! Have you always wanted a real, impressive stone in your room? Here you go – it reflects the different stone textures that look as rough as those of a real stone.
What do you get
UNIQCUBE light cube features
Relaxing ambient lighting
Unique high resolution artwork
Thin, flexible and resilient material
Can sit on any side except the cord side
Can be placed on any surface or used as a hanging lamp
Waterproof print, easy to clean with water
Green fields. Rough stones. Bare feet. And we run, run until we get tired, until we fall down on the ground. I look into the white sky and I know that I am alive, I know I am not alone.
This atmosphere lighting piece was inspired by nature. As more and more people live in urban locations they feel disconnected from the natural world;
GET STONED cube was designed to change this bringing some nature spirit to your home. The lamp provides relaxing ambient, atmosphere lighting. It's perfect for everyone who enjoys nature.
Other light cubes
You might want to take a look at these ambient light babies
Didn't find the one and only you were looking for?