Set the right mood or add a touch of uniqueness!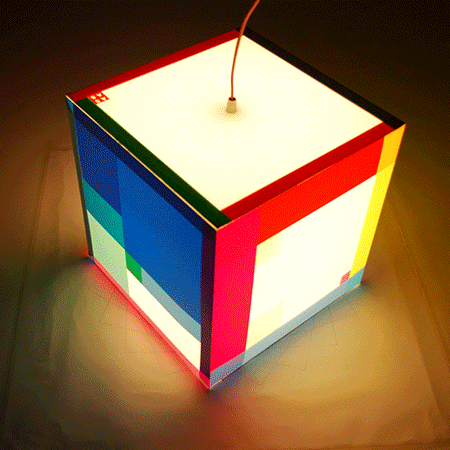 Color out your day design lighting
€ 68
View image gallery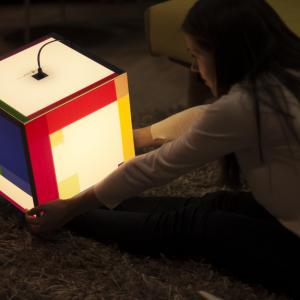 Are you lacking in color? This design lighting UNIQCUBE will reverse even the darkest and most boring corners of your room adding a variety of colors and a spritz of happiness.
It consists of various colorful blocks that will brighten up any space.
What do you get
UNIQCUBE light cube features
Relaxing ambient lighting
Unique high resolution artwork
Thin, flexible and resilient material
Can sit on any side except the cord side
Can be placed on any surface or used as a hanging lamp
Waterproof print, easy to clean with water
It was too white and then too dark. It was too grey, the day. So I got boring. I took a paintbrush and threw with red, blue, green, yellow, purple, and orange. And then I turned it on – a happy day.
COLOR OUT YOUR DAY lamp was inspired by grey days. This design lighting piece consists of various colorful blocks, each one of them meant to add a spritz of happiness.
The colors are mixed creating layers with the possibility to show different color shades. Design lighting has never been so colorful and fun! The lamp is perfect for kids bedroom and it is a must have for any boring and grey room on the planet. This is a beautiful lighting piece that will give you at least +1 smile each day.
Other light cubes
You might want to take a look at these ambient light babies
Didn't find the one and only you were looking for?