Set the right mood or add a touch of uniqueness!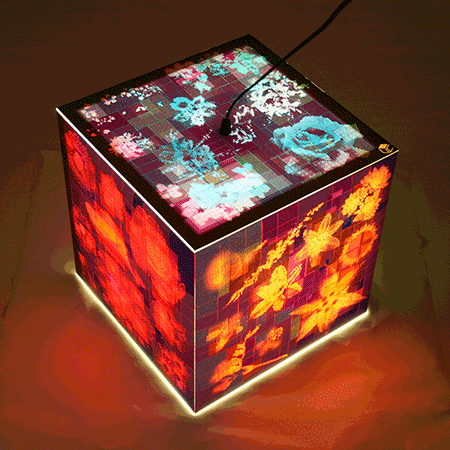 Summer night bedroom lighting
€ 68
View image gallery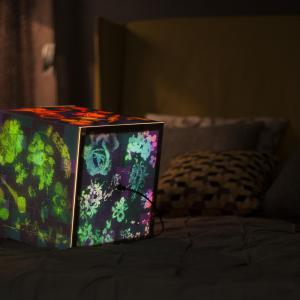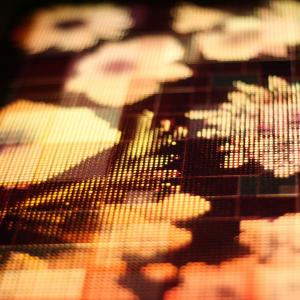 This beautiful bedroom lighting UNIQCUBE is filled with mysterious flowers reminding you of warm and romantic summer nights. Light up your room with the romantic and colorful SUMMER NIGHT.
Let in the most mysterious part of summer into your room – the night.
What do you get
UNIQCUBE light cube features
Relaxing ambient lighting
Unique high resolution artwork
Thin, flexible and resilient material
Can sit on any side except the cord side
Can be placed on any surface or used as a hanging lamp
Waterproof print, easy to clean with water
We went to meadow at nightfall, it was one of the most beautiful days in the summer as all the most wonderful flowers just started to bloom. I wanted to capture the moment and take it with me everywhere. We took the most mysterious, colorful, and romantic flowers and released them into our cubes transferring summer nightfall into a dream bedroom lighting. With this lamp the scent of romantic summer nightfall lingers around.
SUMMER NIGHT light cube has the flowers that will never wither. It will fit any table as the most gorgeous and bright bouquet you'd ever have. The cube provides relaxing ambient lighting. It is perfect for girls' bedroom lighting though it will add the romantic bits to any room.
Other light cubes
You might want to take a look at these ambient light babies
Didn't find the one and only you were looking for?