Creating a strong brand identity is crucial for any type of business. And, it's not possible to get customer recognition without working on the brand presence. It is an important factor of success. Therefore, it is necessary to be consistently building your brand awareness to achieve goals and objectives within your company. A way to do it is by using branded merchandise, for example, a new innovative option such as a branded light box.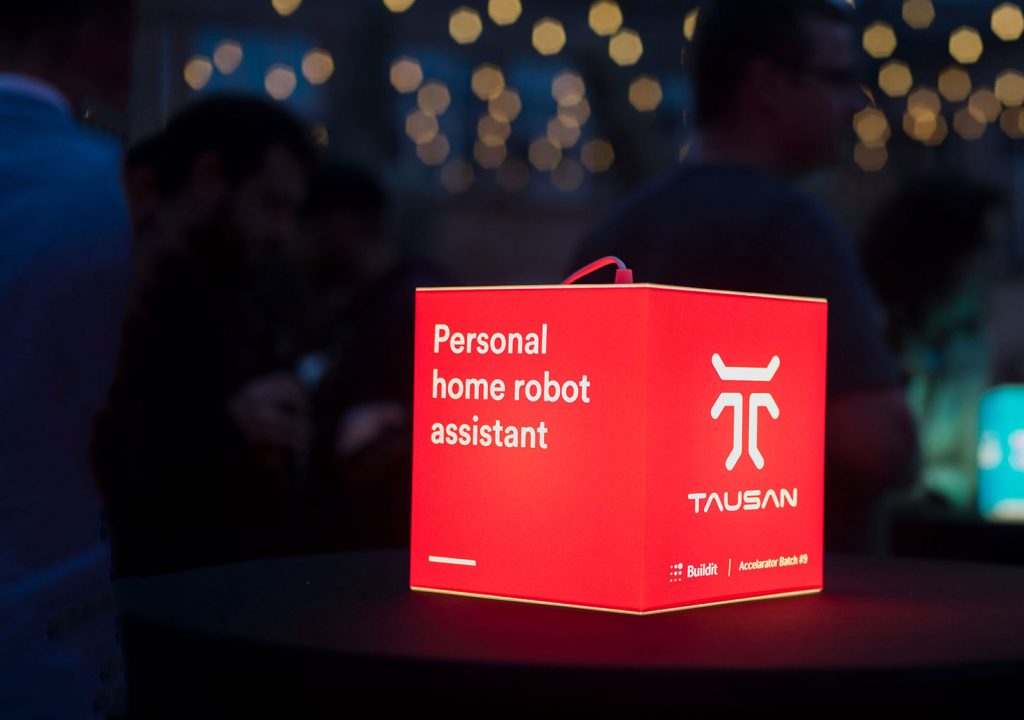 Some global companies such as Apple, Coca-Cola, and Starbucks are just a few examples of enterprises that are famous all around the world. People recognize their logos anytime wherever they are.
The power of the subconscious mind
Remember playing the Logo Quiz, a game where you guess logos? Always wondering how on earth do you even know all the logos!?
The Michelin logo of a white tire man is just one example of a company you have probably never purchased anything from but you still have it somewhere deep in your mind.
Well, let me tell you why! That is because your subconscious mind records literally EVERYTHING. Yes…, even the things you do not particularly pay attention to!
You can be walking down the street thinking about last Friday's party, meanwhile, your mind is scanning your surroundings, collecting, and storing different information. From billboard advertisements to street art… Or maybe visual symbols such as a logo of a company or a road sign… Just the presence of it in the environment stays in the human mind for a longer time, as it subconsciously collects information.
What I'm saying is that you should place YOUR logo where the eyes of the public can reach it!
What is brand awareness?
Brand awareness describes the degree of consumer recognition of a brand. It refers to the familiarity of consumers with a particular product or service. Companies with a higher level of brand awareness are likely to generate more sales.
Imagine a situation where consumers have to make a choice between two similar products, for example, a Kellogg's cereal or a less known brand cereal. More likely they will buy a brand product rather than the unfamiliar one.
So much talk about brand awareness…Why is it important?
Brand awareness results in brand recall and brand recognition and drives the decisions of consumers. It is highly important as it can determine whether the consumer will favor the product of your brand over your competitors or not.
The ultimate goal is that people can identify your brand just by a quick glance at your logo.
How to build brand awareness?
You might already know what is the link between brand awareness and the human mind. But now, I will tell you how exactly you can use this information to build it.
Although there are many ways to build brand awareness, branded merchandise is what every business should include in their marketing strategy. It aims to promote the products and services of a company. By making customized objects with the logo of your company and placing them around your store or giving them to your clients you can start slowly building your brand awareness.
Statistically, 70% of businesses use branded merchandise. It is proven to work! And, 96% of people believe branded items increase brand awareness.
You could get pens, bags, t-shirts, water bottles, umbrellas and so on….but it is starting to get boring!
How about a branded light box?
A branded light box is a unique alternative to traditional merchandise. It can be a great marketing tool, which can contribute to your brand awareness.
You can place it in your store on the counter, or bring it to different business exhibitions. Although it will mostly serve as a decorative object, the light box will most likely have a much larger impact than a regular pen with a logo, and here is why.
Primarily, it draws attention as a lighting object. And, it also has a logo of your company. Both combined become a memorable branding tool.
You can use it to build brand awareness of your company and its products or other consumer goods.
The light box has relaxing ambient lighting, unique high-resolution artwork, and is made of material that is waterproof. It is also super lightweight; thus, you can easily carry it around for events.
It can sit on any side and can be placed on any surface. Or you can use it as a hanging lamp if you wish.
Start designing your lamp via the online lamp designer here!
Summary
Brand awareness is an essential part of success. It's a key factor in achieving goals and objectives within a company. Placing your logo on various promotional objects is a trick that can increase customer recognition. It is possible to do so by getting a variety of branded merchandise, or a branded light box, which is a unique alternative. It stands out with its relaxing ambient lighting and a high-resolution waterproof artwork.
What's your approach to building brand awareness?
Image credit: William Reed Business Media Ltd; Fringe In Travel; Freepik; Taste Of Home