To distinguish yourself from the other 9 million active Twitch streamers, you'll need some help. That's where branding comes in! It helps you to better connect with the audience and effectively communicate what your channel is all about. Here are 10 twitch branding ideas to enliven and level up your stream!
LVL 1 STREAM TITLES
Stream titles create a first impression of you, but it doesn't have to be flashy or include clickbait to attract viewers! It's a part of your branding strategy, so think about what kind of person you are. For example, someone with a mysterious attitude may go for cryptic and enigmatic titles with ellipsis or question marks. It's good to use jokes and wordplay as they promise viewers a fun time before they even click the link.
No matter your niche and brand, there's some key information to include. Stream titles should reflect what you're doing and convey the atmosphere. Sometimes it's good to mention length of the stream to give a heads-up to viewers like "short Tuesday jam with friends" or "12 HOURS OF PARTY GAMES". Overall, don't mislead your audience and be creative!
LVL 2 DRESS UP!
When viewers scroll through Twitch, next to the title they'll see a miniature picture of your stream and most likely your face too. Now, it doesn't mean you have to dress up in expensive clothes or have a full makeup on, you can wear PJs and still make it work! It's best to have at least one distinctive element be it a funny shirt, unique hairstyle, makeup, or an accessory that will make people instantly think of you.
With the recent rise of faceless creators like Dream and Corpse Husband, many people prefer to hide their identities. Use a drawing or animation of your streaming character, wear a mask that hides your face, show your hands only (especially suitable for music streams) or film your sleeping puppy. No matter what you choose, remember that it's about balance between authenticity and comfort rather than winning a costume competition!
LVL 3 LIGHT IT UP!
Continuing on what you show your viewers, one way to catch their attention is by using branded light cube. You can customize it to include images or text such as your favorite fan drawings, logo, and social media handles. This can spare you lots of time to do your thing, instead of constantly answering questions like "what's your Instagram".
It's easily portable and you can place it wherever you want, just make sure to check how it looks on camera before you livestream. Use a colour-changing light bulb to further control aesthetics of the room and create yet another association with your brand. Ambient lighting will make you feel more comfortable as well and reduce anxiety before going live. Endless customization opportunities make this light cube perfect for twitch branding!
LVL 4 STREAM DESIGN
Now, after your main image is sorted, it's time to figure out the details. There are lots of custom twitch branding options you can set up like overlays, banners, panels and many more. Make sure all these elements work together and create a cohesive image. Mix and match to your heart's desire, but don't overdo it!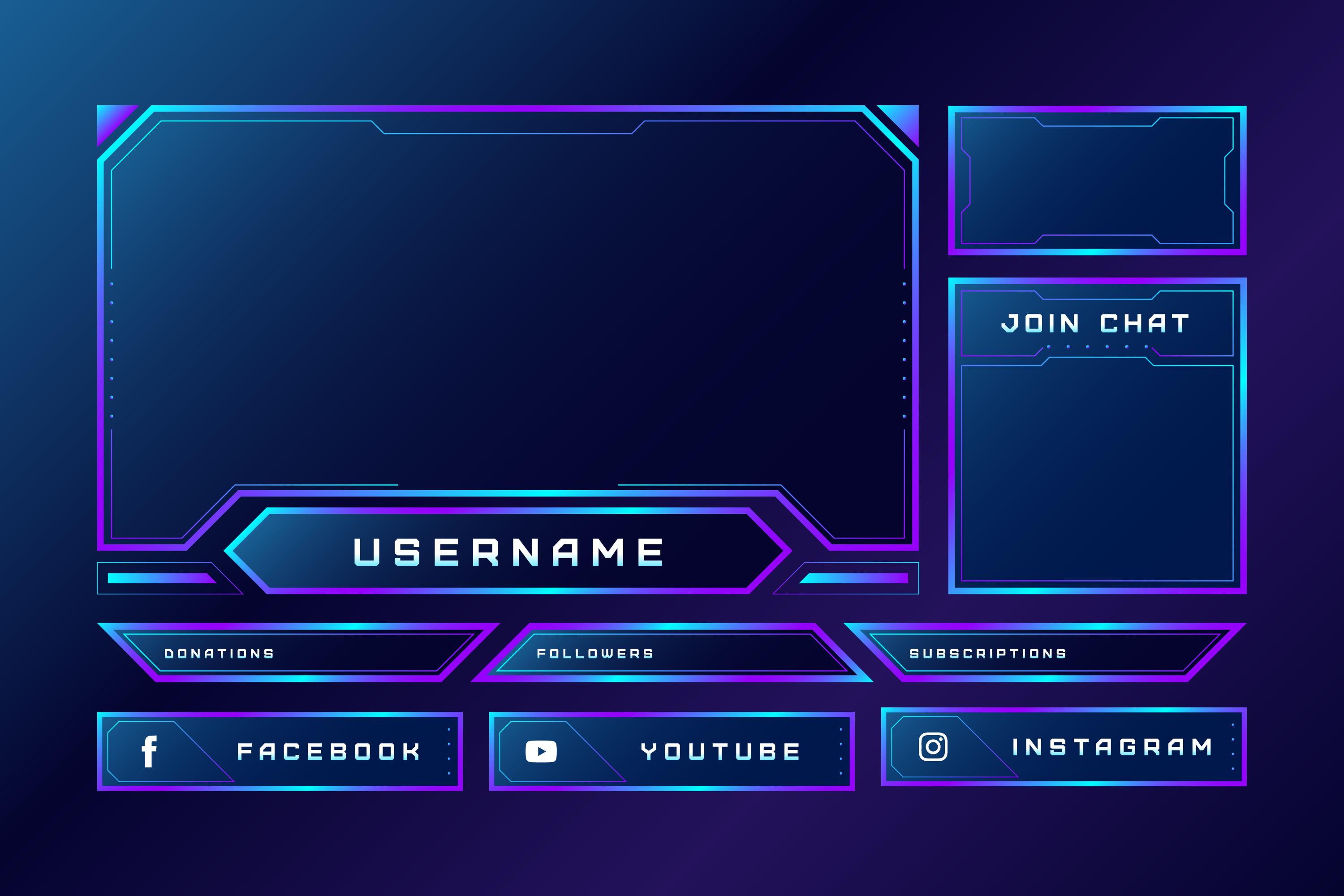 Things like the recent subscribers panel urge viewers to subscribe and donate. As far as donations go, tell your audience what you would like to use the money for (upgrading your camera will probably be more successful than saving up for a Disneyland trip) and use a donation goal bar. To thank paid subscribers and represent your community get custom emotes by either making them yourself or commissioning online artists.
LVL 5 CATCHPHRASES
Catchphrases are the ultimate tool for twitch branding. They're like inside jokes between you and your audience, subtle but very effective. Some will come up naturally as you play a heated match of online golf, but they take time. To begin with, you'll need to brainstorm some catchphrases yourself and use them consistently. It's a ritual that creates a feeling of community, especially if you use it as a greeting.
Overall, what you say and how you say it matters a lot in twitch branding. Be careful when talking about sensitive or controversial topics, but also be honest about your opinions. Trust your intuition on defining what's appropriate at the present moment. While you want to gain an audience, there's no need to make yourself uncomfortable or overshare.
LVL 6 REWARDS
Rewards motivate your audience to come back and stay longer during streams. If there's an attainable goal like earning 400 channel points to get a shout out from a streamer, there's a reason to keep watching. Rewards can include taking song or art requests, temporary access to channel emotes, or real-life actions like drinking water and petting your cat. The main point of on-stream rewards is to make your audience feel like they're participating and have an impact on what happens.
As for off-stream rewards, there are plenty of options like merchandise pre-order opportunities for twitch or email list subscribers, access to exclusive content like subscriber-only discord servers and backstage videos. Make sure that you offer a range of rewards that cater to both new and loyal fans and that they correspond to the effort and time your fans put in to get it.
LVL 7 MUSIC
Sometimes you'll need to use a bathroom in the middle of the stream and it will surely create an awkward silence. First, don't forget to turn off your microphone! Second, put on some music! Imagine watching a movie without a soundtrack, sure, it will still make sense, but the emotional impact won't be as strong. Commission songwriters to write you a couple of tunes or try writing something yourself. It doesn't have to be a hit pop song, just make sure it's pleasant to listen to, simple lo-fi beats are great for this. If you do yoga or meditative streams, record nature sounds during your hike.
Do your research on twitch copyright policies, look for DMCA free music and sound libraries. Make sure music you use is suitable to what you're doing on stream and adjust the volume so that it doesn't interfere with your voice. Donation or subscriber sound alerts add a new dimension to the stream and make it feel more tangible and impactful.
LVL 8 IN-GAME BRANDING
In-game twitch branding is an effective way of gaining new fans and increasing the watch time of your streams. To get the branded item in-game, the viewer has to either watch a certain amount of hours of you playing it or beat an especially difficult part of the game themselves. It's beneficial for all parties: game developers, streamers, and viewers. You can choose from the drops offered on Twitch or personally talk to game developers and ask them about drop opportunities. It may be easier to talk to indie developers at first!
Other in-game twitch branding possibilities include character customization and linking game content to you, for example, making an art gallery in Minecraft or writing songs using Fortnite music blocks. While it's a great tool, sometimes your characters will be completely different from your real personality and it's totally ok!
LVL 9 UNITE!
No one understands the struggles of streaming better than your fellow twitch colleagues! Unlike other industries, communication in creative niche is rather informal, so reach out to the person itself, not their management. If you want to collaborate, find a way to benefit both of you and be a nice person to work with.
You can also raid people on twitch. Use this tool wisely and diversify who you raid. Encourage your viewers to stay for this part of the stream and be respectful. Don't be afraid to invite new acquaintances to your game lobbies and always introduce your guests to the audience!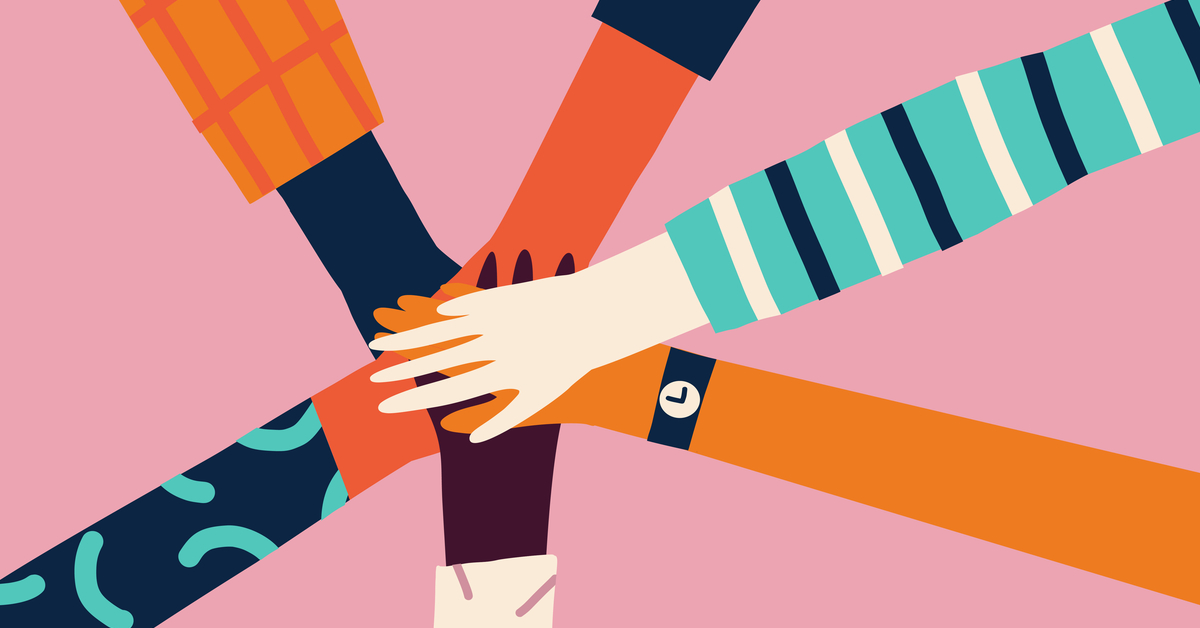 If you're in a long-term collaboration with someone like a music band or streaming together with your friend, it's important to converse about your twitch branding image. Discuss what the rules are for your social media accounts, how you'll share the revenue and what's expected of each person in a group. This may seem awkward, but when done in advance, it helps avoid disputes later on.
LVL 10 CROSS-PLATFORM BRANDING
As a streamer, twitch branding is a part of overall strategy. While it will be your main platform, it's essential to promote your content on other media. Know your limits and choose 2-4 social platforms you can keep track of, otherwise it can get overwhelming very quickly. Different media work differently, so see what suits you and your brand best!
When announcing something or posting a link to your stream, don't forget to do it on all of your social profiles. Interact with your viewers by replying to them, reposting fanart and making polls. Make sure to remember the names of your loyal supporters. When you have a new project or campaign to promote, create a hashtag and ask your community to use it!
CONCLUSION
Twitch branding consists of many elements, but in the end it's all about connecting with people and sharing your passions. There's no right or wrong way to do it, so get creative!
Did you find these ideas helpful? Tell us in the comments below!
Image credits: Twitch, Shaperka, Miriam Ortega Montalvo, Valkyrae, Pokimane, Travis Biller, Jon Hansen