2020 has been difficult for most of us. We are all trying to make up for it in many different ways. Arts and culture industries are suffering a lot and artists are looking for the best subsidies possible. To keep working and giving the audiences at least some kind of entertainment is a real challenge. People are thirsty for fun, going out with friends and well – anything to get out of the house. What could be better than after what seems like infinity in lockdown to get in the car with your friends and go to a fun drive-in concert? We want to have a feeling of having control over our actions again and being able to have fun. There are more live events happening again, so we asked DJs Kristina Sky and Cosmic Gate how they feel about the drive-in concerts and this is what they said:
Pros of drive-in concerts
What is quite obvious about these kinds of concerts is that they are better than nothing. Drive-in cinemas are a classic and something most people have seen in old movies or have been excited to go to whenever they are in town. However, drive-in concerts/festivals are not such a familiar concept. Music festivals and concerts are made into drive-in concerts because it is better than nothing. It is a safer way to party and enjoy live music like this rather than having a crowd indoors. DJ Kristina Sky says: "It was great to see people dancing and having a good time, in real life, as opposed to through a stream chat". People are thirsty for fun. For artists to perform at a live concert and for the audiences to see live concerts once again is very exciting. DJ Cosmic Gate admits that: "Production and organisation of our event were great, but we cannot wait to go back to normal again". We can see that the quality of these events is high. However, I think we can all agree that it will be even better when we can go back to events as they were before.
Cons of drive-in concerts
Cons are that there is a big distance between the stage and the audience. Both DJs pointed out that it is more difficult to connect with the audiences than in regular events. This type of music is for dancing with others, for feeling the beat and the vibe. Sadly, it is difficult to do that while you cannot go away from your car and can barely see the artists on the stage. It is the same the other way around, as artists can barely see the audience through the parked cars. The physical size of the concert might be the same as if it would be for a live crowd without cars. The cars take up a lot of space and the distance is important. This might give a feeling of emptiness and stillness. It is harder to have the wow factor if you cannot feel the hundreds of people around you, dancing, sweating, singing and feeling that vibe. Inside clubs, it is easier to have someone 'dancing from the ceiling'. There are easier ways to get the crowd to go wild and dance without ever sitting down.
Turn out of the drive-in concerts
The organization and production of these drive-in concerts were good. The artists were satisfied with how they were in the end. It is nice to be able to actually have a live concert with a live audience. Both Cosmic Gate and Kristina Sky agreed that it is better than just having somethings online on a live stream. As nice as it is to finally have the opportunity to go out and interact with the audiences, I think we can all agree that both performers and audiences are very much looking forward to normal parties and concerts. The experience which connects everyone in the crowd with the performer, the music and the feeling is irreplaceable. Maybe the artists will be interested in these kinds of concerts after the pandemic. Only then as these DJs highlighted – it just won't really make much of a sense. It is most likely that when social events go back to normal, people will want to go back to the old ways of partying.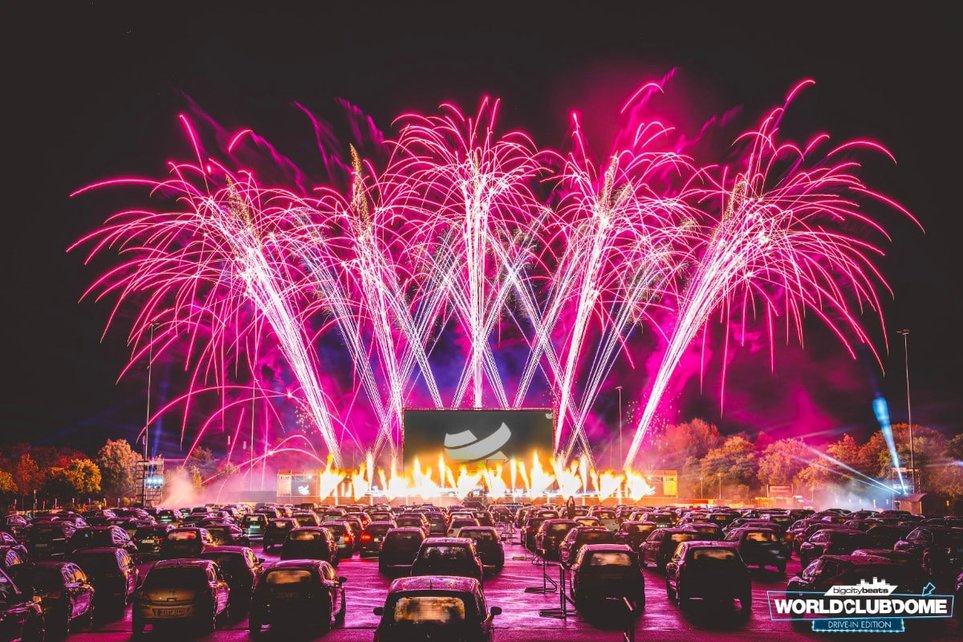 Summary
Drive-in concerts are a great substitute for regular concerts. People miss meeting a bunch of people in concerts and just relaxing and going wild with the crowds at concerts. Drive-in concerts let us see artists in person rather than through a screen. However, they are not the same as what actual concerts are about. From what these artists answered we can see that performers miss interacting with audiences and the other way around. As good as drive-in concerts are, for now, hopefully, soon we will need cars only to get to the venue and not for the event itself.
Image and video credit: San Antonio Current; EDM Drive-In; Kristina Sky; Music Essentials